"Black as the Devil, hot as Hell, pure as an angel, sweet as love"
(Talleyrand)
Cafés Richard is part of the French tradition of artisan coffee roasters. Selection of green coffee beans, traceability, a rigorous process to transform the raw material, and numerous checks are all part of our work as a coffee roaster and creator of flavours with sophisticated, in-depth expertise.
Each horeca establishment has its own profile, so there is a coffee solution for each one. That's why, as a central player in the coffee business, we are pleased to help and advise you on the best solution to choose. This is a decisive choice that will enable you to propose day after day a premium quality coffee.
---
ESPRESSO PODS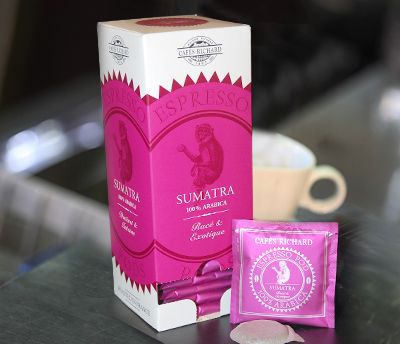 CAPSULES