Founded in 2002, the Académie du Café was an instant hit with our customers, independent traders and companies, catering chains, hotel schools, and even export distributors *. Each year, over 700 professionals trust us to help them become real coffee ambassadors, by following our modules on the art of espresso, roasting and cocktail coffees, or becoming a confirmed barista.
In our consulting role, we have also helped many establishments to develop their offer and come up with new concepts.

Join us on Facebook
---
A place dedicated to trainings
Training takes place at the Cafés Richard head office, near Paris.
 All the courses include a site tour where you can learn about artisan and industrial coffee roasting, and follow the green coffee on its journey from delivery to packaging.
In a professional atmosphere, you will find a tasting room, a laboratory and a workshop with 6 fully-equipped Barista stations (with machines, grinders, blenders...). There are cameras projecting onto a video screen, so you can zoom in on the trainer as they perform each technical operation.
For the more theory-based lessons, we have a lecture hall with room for up to 40 people.
Modules designed to teach you all about coffee
Coffeeology :
from bean to cup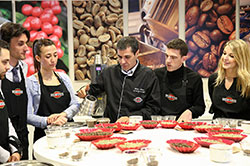 The Barista :
a coffee steward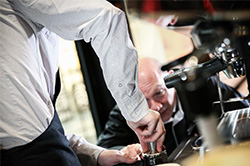 Latte Art
the basics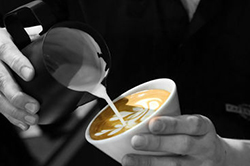 Coffee-cocktails :
the many aspects of coffee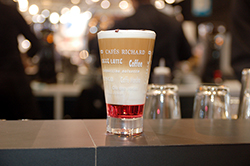 SCA Barista certifications
Coffee Diploma System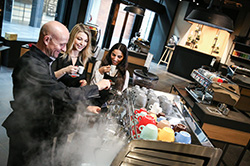 ---
Who is it for?
All players in the horeca business are welcome: independent establishments, restaurant chains, companies, hotel schools… and our export distributors *. There are modules for every level of responsibility and profession, whether you want to learn the fundamentals of espressos or expand your range of creative products.
---
Trainers who are passionate about coffee!
Run by people who are passionate about coffee, the sessions are very interactive, with lots of practical exercises. Our "academics" are experts in coffeeology and play the role of Barista, taster and flavour creator. They are always keen to share their skills.
Michael McCauley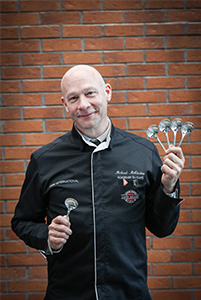 Coffeeologist, international WCE judge and certified SCAE trainer.
Laurent Baron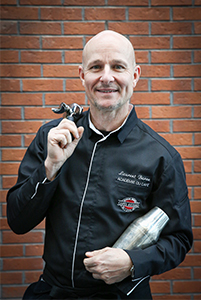 Coffee trainer and products ambassador
Camille Tourny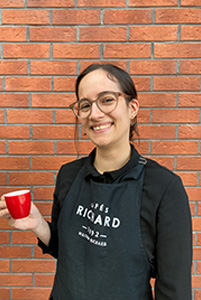 Coffee trainer and products ambassador
---