"I could not take my mouth off the delicious edges of her cup - a chocolate to die of, soft, mellowness, flavoured, exhilarating"
(Guy de Maupassant)
Cafés Richard promises you unique tasting experiences. Irresistible, chocolates are intense and seduce by their velvety and generous texture. Sources of pleasure, gourmet drinks are chosen for their flavour combination, from the easiest recipes to the most creative ones. A great syrups, smoothies, toppings and sauces range sublimates them. Finally, the Baristas will also compose tasty cappuccinos with creamy milk foam thanks to a special milk coffee shops.
---
NON-DAIRY CHOCOLATE POWDER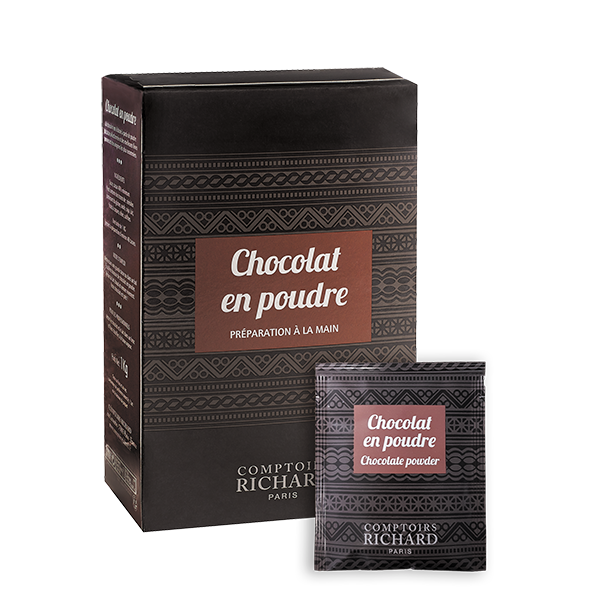 Chocolate powder for preparing a real hot chocolate, according to the traditional home-made method. Cocoa powder: 40% minimum
POWDER MIX FOR A HOT CHOCOLATE "VILLE DE PARIS"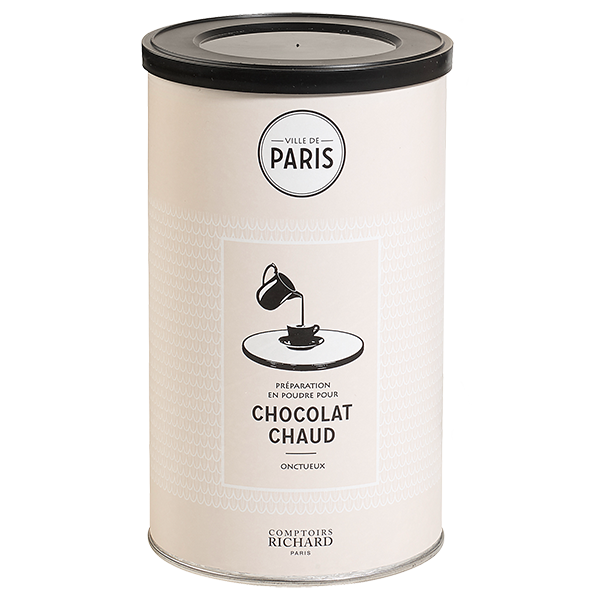 An intense recipe with pure origin cocoa from Tanzania. An exceptional hot chocolate drink to make in a traditional way. Cocoa powder: 50% minimum
MILK-BASED CHOCOLATE POWDER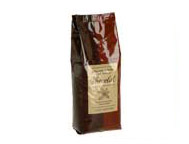 Hot, smooth and velvety… This delicious milk-based preparation powder is the ideal product for dispenser, to offer a large variety of recipes. Cocoa powder: 32% minimum